When and How to Make a Consumer Complaint
No doubt you've returned an item or two this year and asked for a refund. But what do you do when your purchase is not as advertised or defective and the company will not give an exchange or a refund?
If you've ever purchased goods or made use of a service (and we're guessing you have), you are a consumer. According to research firm IHL, consumers in the US return $221.7 billion worth of items per year. (source: Marketwatch)
What do you do when an item you've bought isn't as promised or turns out to be defective? We took a closer look at how to make use of your rights as a consumer.
Online Purchases
Not happy with something you purchased online? Step one is consult the retailers terms and conditions, which is where you'll usually find their terms for exchanges and refunds. It is a good rule of thumb to read this before you purchase instead of afterwards. Next, contact the retailer and request either a refund or an exchange for the product along with the reasons you aren't happy. You should give a couple of business days for a response and follow up if necessary.
Most retailers are more than happy to come to an agreement right there and then. For those that aren't, you might have to move on to contacting the retailer's head office via phone or e-mail. In addition, if you made your payment through a third-party payment service such as PayPal, keep in mind that they offer their own forms of buyer protection and a complaint can be lodged directly with them. The same is true for eBay. They offer money-back guarantees and/or refunds on all items.
You can also visit EConsumer.gov to lodge a complaint or report an online scam.
Start living better for less.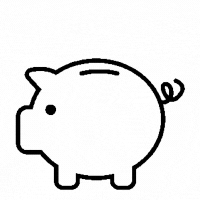 Subscribe to get money-saving content by email that can help you stretch your dollars further.
Twice each week you'll receive articles and tips that can help you free up and keep more of your hard-earned money, even on the tightest of budgets.
Subscribers receive a free copy of our eBook Little Luxuries: 130 Ways to Live Better for Less.
We respect your privacy. Unsubscribe at any time.
In-Store Purchases
Most in-store purchases are subject to a federal rule called the "cooling-off period." According to this law, which is valid in most US states, the consumer has three days to cancel a purchase amounting to $25 and over. Online purchases, vehicles, and real estate are some items exempt from this rule. Should the consumer make use of the cooling-off period to cancel their purchase, the retailer is obliged to (within ten days of the cancellation) to refund the money or twenty days to reimburse the consumer's costs for sending the item back or collecting it.
Complaints against retailers who violate the cooling-off period can be filed directly through the Federal Trade Commission's (FTC) website.
Always keep and file your receipts. This is important for filing your tax returns, and it serves as a proof of purchase when asking for a return or a refund; in turn, it is also the proof of terms on the part of the retailer. Make it a habit to insist on a receipt when making a purchase.
Filing a Complaint: Steps and Tips
Complain the moment you realize that you are unhappy with the product or service. As with filing an online complaint, your first step is to speak to the owner or manager of the retailer or establishment and voice your concerns. Most, though not all, are happy to resolve any consumer issues right there. Sometimes, a complaint needs to be lodged in writing instead. In this case, ensure that you keep all correspondence from your complaint. Enclose a scanned version of your receipt as well as any photo's where applicable.
Should you receive an unsatisfactory response or no response at all, escalate the complaint to the product's manufacturer. Include the batch number, too. In many cases, a complaint will make manufacturers aware of a tainted batch that will save them a lot of time in the long run. Mention any previous correspondence you've had so far.
Complaints against retailers who don't comply with the law can also be lodged with the Federal Trade Commission or the Better Business Bureau.
Common Complaint Courtesy
Filing a complaint? While it's very easy to lose your temper, it could do more harm than good. Here are some last tips for common complaint courtesy:
Remember the names of everyone you speak to, whether it's the cashier, the manager, or the person on the other end of the phone. This information is important both for resolving your complaint and preventing any future ones.
Always be polite, no matter how hard or frustrating the person you are dealing with might be. Losing your temper can only potentially damage your case. It does nothing to resolve your complaint faster and often the person on the other end is only the one taking your complaint instead of resolving it.
Keep receipts, reference numbers, and correspondence. These are important elements when lodging your complaint.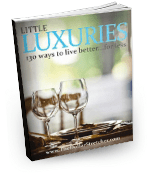 Subscribe to The Dollar Stretcher, our free twice-weekly newsletter aimed at helping you live better for less on the money you already have!
Subscribers get a copy of our ebook Little Luxuries: 130 Ways to Live Better...For Less for FREE!