Surviving 5 Years of Job Losses
contributed Kathy in California
Can you imagine surviving 5 years of job losses? One woman shares how she not only adjusted to her new normal but also thrived!
In May 2011, burnt out and overdone, I made a significant change in employment, which resulted in a layoff less than three months into the new job. I did what any good unemployed person does; I filed for unemployment, revamped my resume, and began an earnest job search. During this time, my husband had a total knee replacement, which equaled $5,000 in medical bills.
My efforts landed me a job with a large national non-profit in Los Angeles beginning mid-January 2012. I commuted 90 minutes each way with the understanding that the commute would be temporary until a new office was opened 10 miles from my home. Well, the commute was temporary as in May. Due to budget cutbacks, my position was eliminated. The layoff came one week after my husband had another total knee replacement, which equaled another $5,000 in medical bills. (See 6 Ways to Get Help Paying Your Medical Bills.)
In retrospect, I think Southern California was still recovering from the "Great Recession" as job prospects were slim. In fact, I only had two responses to the numerous resumes I sent out from May to December 2012. One did result in a part-time job starting in January 2013 with a small local non-profit. The commute was only 10 minutes and for 28 hours a week. Unfortunately, I was making less than half of my full-time compensation.
At the end of the year, that position was eliminated due to budget cuts. However, I quickly transitioned to another part-time job with another local non-profit starting in January 2014. This job was eight hours less a week with a pay cut of $2 per hour. In May 2015, once again, I was unemployed as the entire department was eliminated.
We can help you gain control of your finances and live better...for less.
Subscribe to Financial Independence, our daily email newsletter. It doesn't cost anything. And, it could make a huge difference in the way you live! Subscribers get Are You Heading for Debt Trouble? A Simple Checklist and What You Can Do About It for FREE!
Start your journey to financial independence.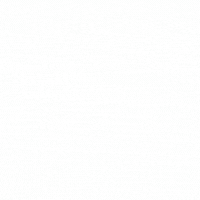 Subscribe to get money-saving content by email each day aimed at helping you live better for less, get better with money, and fix your finances so you can achieve financial independence.
Since one of the biggest hurdles to achieving financial independence is debt, subscribers get a copy of Do You Have Too Much Debt? A Checklist and Solutions for FREE!
We respect your privacy. Unsubscribe at any time.
After viewing the job prospects, my husband and I decided I should go ahead and take Social Security at 62. So not only have we survived, we've thrived in spite of my dwindling income over the last five years.
We decluttered "things" that we didn't need, use, or love. We sold via Craigslist, eBay, Amazon, garage sale, local newspaper, Facebook, Swap.com, and Threadup.com. And then we donated or ditched the rest. (See also: How to Maximize Profits When Selling Online.)
We scrutinized mundane expenses. We were subscribing to two daily newspapers (LA Times and local) out of habit. We now get only the Sunday paper. We also pared back magazine subscriptions. Yearly, I shop our homeowners insurance and auto insurance, cable package, and cell phone.
We eliminated monthly memberships for massages and facials. Switched from high-end department store hair care, skin care, and cosmetics to comparable items purchased at Target or Ulta (often with coupons). I discontinued monthly salon pedicures and switched hairdressers. (See also: 6 Alternatives to Expensive Salon Treatments.)
We eliminated wasted food. I learned to cook only for the two of us. If there are leftovers, I will have them for lunch. Hubby takes lunch 90% of the time versus eating out daily. He uses commuter cups to take beverages on the "road." (See also: Meal Planning Around Leftovers.)
We shopped mindfully and use coupons. I purchased almost all of our health and beauty, paper, and cleaning products at Target as their prices are typically 20-40% less than the grocery store, and I used coupons.
We refinanced. We choose to refi our car and home loan when I was first laid off in 2011. Yes, it did extend the length of the loans, but it also saved us several hundred dollars every month. (Find out more about refinancing your mortgage here.)
We explored other income sources. I'm not advocating readers file lawsuits. However, there is a website TopClassActions.com that does post current class actions. Some of these may be products that readers have used. Also each state has an "unclaimed property" website.
We pared down gifts. Our children are adults and live miles from us. They'd rather have cash or a gift card. For others on our list, I've regifted new items or found new items at the thrift store.
I went on a clothing diet. Like any diet, this is difficult as I love clothes, purses, jewelry, and shoes. However, I shop from my closet. The only new items I purchase are socks and underwear.
We simplified. We put up a birdfeeder and watch the birds. We're reading using the library or we download books for free or a couple of dollars via BookBub.com. I revived my interest in crossword puzzles and purchased 21 back issues for $16.95.
Let us help you achieve your financial goals.
Subscribe to Financial Independence, our daily email newsletter. It doesn't cost anything. And, it could make a huge difference in the way you live!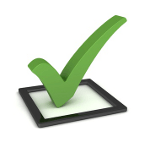 Subscribers get Are You Heading for Debt Trouble? A Simple Checklist and What You Can Do About It for FREE!