Advance Your Career with an Apprenticeship (at Any Age)
Could the centuries old practice of apprenticeship help you land a better job today? We explore what an apprenticeship is, who they are best suited for, and how to go about finding one that can advance your career.
Many careers require walk-in experience from interested applicants. The first question that arises is how people are supposed to gain experience where it might be their first job fresh out of college or a complete career switch later on in life.
The answer is often in the form of signing up for an apprenticeship, which offers practical on-the-job training.
Let's take a closer look at apprenticeships, what they are, and where to find them.
Apprenticeships versus Internships
Internships and apprenticeships are similar, though not entirely the same.
Internships allow for interns to spend some time working at a company (paid or unpaid) and check out the dynamics while they're at it. Internships don't come with the guarantee of a job after the internship is completed, and an intern is not, at that point, necessarily sure what it is they want to do going forward with their careers.
Apprenticeships allow you to study your career or craft under instruction of a master. Like internships, apprenticeships can be paid or unpaid, though candidates are usually guaranteed a job in their chosen field after their apprenticeship period is completed. Apprenticeships can cover nearly any career. Examples of such careers can include software programmers, luthiers, chefs, and tattoo and piercing artists.
Start living better for less.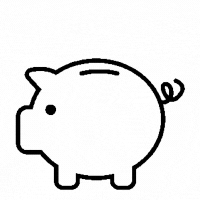 Subscribe to get money-saving content by email that can help you stretch your dollars further.
Twice each week you'll receive articles and tips that can help you free up and keep more of your hard-earned money, even on the tightest of budgets.
Subscribers receive a free copy of our eBook Little Luxuries: 130 Ways to Live Better for Less.
We respect your privacy. Unsubscribe at any time.
Why to Consider an Apprenticeship
An apprenticeship can be undertaken at any point in life, whether you find yourself fresh out of high school and sure of what you want to do with your life or whether you would like to switch careers at the age of 42.
They can be paid or unpaid in nature and full or part-time endeavors. This will largely depend on your prospective employer. We'd recommend that you don't sign up with the first apprenticeship that gets offered to you and take the time to check out the available options.
The largest benefits of an apprenticeship is the fact that a candidate (that could be you!) is almost always guaranteed a career in their field once their apprenticeship is completed, usually working under the person or company that offered the apprenticeship.
There is peace of mind in knowing that you will be trained by an expert in the field offering practical experience, not just book knowledge with no idea of how to put it into practice in real life, as is often the case with graduates lacking experience.
Should you choose to move to another place of employment later on, you will be able to back it up with solid references that can vouch for your experience. Employers want to know that you do what you do well.
Setting the Terms Down
The terms of your apprenticeship is best set down beforehand. Factors of your employment will be largely defined by your prospective employer, and you should know what you're walking into. Of course, getting this on paper is best.
Consider several prospective employers in your search and personally introduce yourself to each. Take a look at the dynamics of their business and their general business ethics. Simply, how do you feel in their presence?
If it's someone you are able to feel comfortable with and learn from, that's the type of master you will want to teach you in your career or craft. Many people back out from apprenticeships because they think it's the wrong career when they really just chose the wrong teacher.
Your agreement or contract should note:
The time period of your apprenticeship – If not, a less-than-straightforward employer could keep you working for them for an undefined period of time with very little to no pay. Your terms should also include whether your apprenticeship is part or full-time, too.
What you'll be doing– Like an employmentcontract, you want to know where you stand and what you will or will not be doing as part of it. (It can happen that you get stuck in "grunt work" if the terms of your employment aren't clear.)
The payment terms– Apprenticeships can be paid or unpaid; each option has benefits and which you decide on is up to you. Ensure that your contract states how much you will be paid (or not), and if payment is involved, whether or not it is set to increase at any point.
A cancellation clause – What happens if you decide that this isn't the career for you and want to back out? Or, what happens if you and your future employer simply don't get along, or you want to move on to work somewhere else? Make sure that a cancellation clause is clearly set down. Otherwise, you run the risk of trapping yourself on a disastrous path.
Resources: Finding Apprenticeships
It is said that the master appears when the student is ready; in this case, an apprenticeship isn't going to come to you out of nowhere. You have to go out and find it.
Apprenticeships can sometimes be found by asking for them in person. If you get in touch and ask them if they are looking for an apprentice, you might be surprised that the answer is yes.
Internships can also be found through traditional job-seeking websites like Indeed.com and Monster.com. You can just type in your chosen field and "apprenticeship."