Kids Cash In with Their Business Ventures
Here are three young people who probably can't spell entrepreneur, although they are successful ones. They've proven it doesn't take age or experience to earn money for needed things.
If you think you must be 16 to start earning extra cash, Kevin, Marcos and Alyssa beg to differ.
These three youngsters started their own businesses when they were too young to get a job. Their stories prove that with an original idea and a desire to work, anyone can earn some spending money.
Kevin's Country Fresh Eggs
When "Kevin" saw his older sister earn babysitting money, he wanted a job of his own, but he was too young for companies to hire him.
He asked his parents if he could mow lawns for money. "Not with my lawnmower," his father replied.
Not wanting to kill his son's entrepreneurial spirit, Kevin's dad helped him come up with a unique business plan.
Since the family lived in the city, most of their neighbors bought eggs at the supermarkets. Kevin's dad, however, commuted to a job in a rural area and passed by a country store every day.
Kevin soon was delivering country fresh eggs to neighbors each Saturday. Neighbors ordered how many dozen they wanted in advance, and Kevin's dad brought the eggs home Friday afternoons.
"Kevin's Country Fresh Eggs" was a big hit. His city customers were delighted to buy delicious eggs that were several days fresher than what the supermarket sold. Especially charming was the fact their eggs were delivered by a boy on a bicycle, pulling a little red wagon. He carefully handled each carton, so that not a one egg was cracked.
It wasn't long until Kevin had a fairly fat savings account. Not too shabby for a 10 year old!
Start Teaching Your Children the Importance of Saving
Over the years, Kevin's business empire grew. Talk about multiple streams of income! He added a second business, namely Kevin's Lawn Service. He started out raking leaves and cleaning out flower beds and gutters. By the time he was 15, he was mowing lawns. He bought his own lawnmower with the earnings in his savings account. By summer's end, he'd earned back the cost of the lawnmower and then some.
Over the next couple of years, Kevin was able to buy a used car with proceeds from his business. He kept mowing lawns. Kevin opted to attend a local community college and his lawn mowing business helped with his tuition costs.
His friends, meanwhile, were lamenting that businesses weren't hiring teenagers and they couldn't get a summer job.
Start living better for less.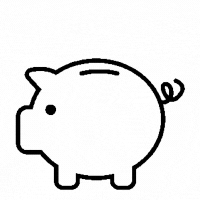 Subscribe to get money-saving content by email that can help you stretch your dollars further.
Twice each week you'll receive articles and tips that can help you free up and keep more of your hard-earned money, even on the tightest of budgets.
Subscribers receive a free copy of our eBook Little Luxuries: 130 Ways to Live Better for Less.
We respect your privacy. Unsubscribe at any time.
DJ Marcos
A high school freshman, "Marcos" also was a little too young to get a job, but it didn't matter.
He found he had a talent for making new music with rap, hip hop, and techno beats. He'd bought an inexpensive "beat maker," an electronic device that allowed him to mix music and play it.
Experimenting with the device, the 15-year-old boy spent hours perfecting his sound. He then played his original recordings to others.
Soon, he was hired by a local DJ to play his hip hop rhythms at parties and youth gatherings. Marcos not only found a source of summer money, but he also may have found a unique career field. He hopes to eventually launch his own entertainment career as a DJ and emcee at dances and other events.
Alyssa's Clothing Resale Business
"Alyssa" said her age, 13, and lack of experience does not prevent her from making some extra spending money. She and her mom visit thrift stores after school and on Saturdays, often snapping up bargains on half-price days. They may also hit a few garage sales that advertise infant's and children's clothing for sale.
They buy kids' adorable clothing for very little money. Taking the garments home, they wash and iron them so each item is as good as new. Then, they take pictures of the items and post them on eBay. It's actually her mom's eBay account, but Aly does most of the computer work, posting and writing descriptions for each outfit. She does everything but the driving.
Most of the items sell, but what doesn't is taken to the consignment store. There, Alyssa gets store credit; she is then able to pick out some outfits that she can wear to school.
Alyssa is making a tidy profit with her children's clothing resale "business," and her profits are going into her college fund. Since she wants to major in fashion merchandising, she is already getting good career experience. She's quickly learning how to market clothing and knows what sells and what doesn't. Not bad for a girl who is still too young to get a driver's license!
These three young people probably can't spell entrepreneur, although they are successful ones. They've proven it doesn't take age or experience to earn money for needed things.
What ideas do your kids have to start an after-school or summer business?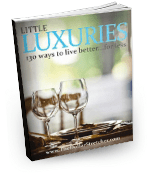 Subscribe to The Dollar Stretcher, our free twice-weekly newsletter aimed at helping you live better for less on the money you already have!
Subscribers get a copy of our ebook Little Luxuries: 130 Ways to Live Better...For Less for FREE!