Old Stuff in Your Home that Could Be Worth a Lot
Do you have any of the items on this list collecting dust in your home? They could be worth hundreds or even thousands of dollars. Take these steps to find buyers and turn your old stuff into cash.
Most people don't realize they are sitting on a gold mine! Did you know that some ordinary items collecting dust in your home could be worth hundreds or even thousands of dollars? Your stuff could be worth a pretty penny.
Your stuff might seem like junk to you, but it may not to the right buyer. Let's go room by room to find hidden treasures.
Kitchen Items Worth More Than You Think
We will start in the kitchen. The kitchen is a good place to hunt for silver and other valuable items. Juicers are one of this year's most popular and sought out appliances on eBay. Breville JE98XL Juice Fountain Plus 850-Watt Juice Extractor cost around $150 new, and you could sell it on eBay for $75 and recoup half of what you paid for it.
An Espresso machine is another hot item. They are one of the most listed and sold kitchen items on eBay. Models in good shape can go for 50% or more of the original cost. For instance, a Barista Express Espresso Machine goes for between $500 and $600 on eBay, so you could easily get $300 for yours.
Start living better for less.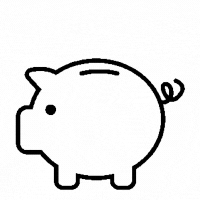 Subscribe to get money-saving content by email that can help you stretch your dollars further.
Twice each week you'll receive articles and tips that can help you free up and keep more of your hard-earned money, even on the tightest of budgets.
Subscribers receive a free copy of our eBook Little Luxuries: 130 Ways to Live Better for Less.
We respect your privacy. Unsubscribe at any time.
Mom and Dad's Room
The bedroom closet is a hidden treasure trove of valuable goodies. If your closets are full of clothing and shoes that you don't wear anymore, you could sell them at a local consignment store or online at Thred-Up, which pays up to 70% of the resale value of brand name clothing.
A pair of Kate Spade wedge shoes at Lord and Taylor goes for $80. You can sell yours on Thred-Up for $50 and recover 60%! Poshmark is another online consignment store with low commission fees. Poshmark only charges a $2.95 fee for any sale of $15 or under. There is a 20% fee on any sales over $15. If you sell an item for $50, you get to keep $40.
The next place to check for hidden gems is the jewelry box. Fine jewelry can be worth a ton. American Gem Society suggests to get your jewelry appraised at a pawn shop or jewelry store to see what it's worth before you sell any of it.
Kid's Bedroom
A kid's bedroom is another great place to find potential valuable items. Check your kid's bookshelves for comic books. The prices of comic books vary according to condition, shape, and year. Highly collectible comic books like a 1963 1st series Amazing Spider-Man comic book goes for around $700 on eBay. ComicBookRealm.com will help you find out how much your comic books are worth. You can sell your comics at a local comic book shop or on eBay.
Musical instruments are another big item to cash in on because much like antiques, they never lose their value. If your kid has outgrown a saxophone, then it's time to sell it. A new Yamaha YAS-23 Standard Eb Alto Saxophone costs around $2000, and you could sell it on eBay or Amazon for around $800.
The Living Room
The living room is also a good place to find valuable items like antiques, furniture, and artwork. You could make a pretty penny by selling your stuff on Craigslist. You could make a few hundred dollars on your couch or chair furniture, depending on the condition. Antique furniture is worth more. You could make at least $50 for an unsigned small oil painting on eBay and twice that much for a signed painting.
The Basement
Do you have boxes of old toys and dolls stored in your basement that are taking up space? That stuff could be worth thousands of dollars. If you are holding onto some of your old dolls, then it might be time to dig them out of storage and cash them in online. You could sell a 1961 vintage Barbie doll on eBay for around $150, and the price goes up from there depending on shape, condition, and year.
So, the next time you're rummaging around your house, keep your eyes peeled for the items on this list. They could be worth hundreds or even thousands of dollars. Happy Hunting!