5 Ways to Fight Rising Beef and Pork Prices
An increase in the price of meat can take a big bite out of your food budget. Here are some ways to combat higher beef and pork prices.
According to The Washington Post, both beef and pork costs have risen quite a bit in 2021 from pre-pandemic prices. If you go to your local supermarket, you can expect to pay up to 4% more than last year for most types of pork and beef.
For those on a tight food budget, these rising numbers can spell trouble. They can also spell creativity and readjustment, too!
Take a look at these tips for cooking around those rising prices.
1. Consider chicken
If you're used to having meat at every meal, why not try chicken instead of beef or pork? Chicken can be a great, lean food that is very versatile, too. It can be prepared in a variety of ways, from light salads to marinated dinners. Even some beef and pork dishes can be prepared using chicken as a substitute.
For example, instead of grilling steaks. consider grilled chicken breasts. Or instead of baking or frying pork chops, why not try this technique with chicken breasts or thighs? Ground chicken, as well as chicken sausage are also available as alternatives to traditional ground beef, pork, and sausage.
Chicken could be a great alternative to higher-priced beef or pork for many different types of meals.
Start living better for less.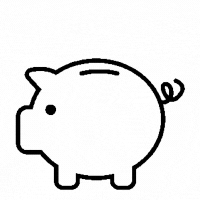 Subscribe to get money-saving content by email that can help you stretch your dollars further.
Twice each week you'll receive articles and tips that can help you free up and keep more of your hard-earned money, even on the tightest of budgets.
Subscribers receive a free copy of our eBook Little Luxuries: 130 Ways to Live Better for Less.
We respect your privacy. Unsubscribe at any time.
2. Meatless Mondays
If you haven't tried meatless Mondays (or any other day of the week), you should! Meatless Monday just means eating only vegetables for dinner one night a week. Not only is this a healthy way to eat, but it also cuts down on meat items on your grocery bill too!
Vegetables and grains, including beans, rice, squashes, and leafy greens can be nutritious ways to fill your dinner plate.
3. Less expensive cuts that last
If you can't forgo your beef or pork, try to buy cuts that are inexpensive and last longer.
Stew meat is typically less expensive, and it can be incorporated into soups and stews that could last for several meals. You might also consider buying these meats in bulk and freezing what you don't intend to immediately use.
4. Stock up during sales
If your local supermarket puts pork or beef on sale for certain occasions, stock up during that time! Chances are, you can catch a good price and freeze these extra cuts of meat for later use.
5. Mix and match
Think about mixing and matching meat with fruits and veggies to get a filling meal. Chicken pot pie and Shepard's pie are both great examples of vegetables and meat mixed in a dish together. Mixing in rice, potatoes, or additional vegetables can be a great way to stretch meats so that they last longer.
And get creative! Many times some of the best tasting dinners come without a recipe!
Hopefully these tools can help you save a little money as meat prices rise. With a little planning and creativity, you can easily cook great tasting meals without breaking your budget.