Using Coupons at The Dollar Tree
A dollar off coupon on a $1 item? Using coupons at The Dollar Tree is super easy and can bring you loads of free items.
Coupons and The Dollar Tree don't sound like they go together, but according to their terms and conditions page, The Dollar Tree has been accepting coupons in their stores (but not online) for years! However, other than myself, I rarely see anyone use them.
So I randomly picked ten people in the store to ask if they ever used coupons. Nine out of the ten said they had used coupons, but when asked if they had ever used coupons at The Dollar Tree, all of them said no. Again all ten told me they did not know that The Dollar Tree accepted coupons.
Only one woman was excited enough by the news to say she was going to start using coupons there. I asked the rest if they would use coupons at places like Walmart and why. Most replied that they would to save money. Saving money is a good reason for using coupons.
People who want to use coupons should do it where they can. The Dollar Tree is carrying more name brand items than ever before. Items that are $3 at stores like Walmart can be bought for just $1. Why not use that dollar off coupon at The Dollar Tree?
Start living better for less.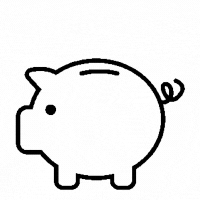 Subscribe to get money-saving content by email that can help you stretch your dollars further.
Twice each week you'll receive articles and tips that can help you free up and keep more of your hard-earned money, even on the tightest of budgets.
Subscribers receive a free copy of our eBook Little Luxuries: 130 Ways to Live Better for Less.
We respect your privacy. Unsubscribe at any time.
Using coupons at The Dollar Tree is super easy and can bring you loads of free items. Recently, on a trip, I got the two boxes of Curad® 10-count bandages, two Rimmel Quad eye shadows, three Lady Speed Stick® deodorants, two cans of Bumble Bee® tuna, and two boxes of Luigi's® Real Italian Ice four-ounce cups. That is eleven items. I was able to use $1 off coupons on all items and walked away paying only tax!
"You may laugh at my couponing, but you pay for stuff I get for free." I am not sure who said this, but most people I know who have used coupons have heard this at some point. So don't pay for what you don't have to. Use the $1 off and $0.50 off coupons. Join the millions of people already using coupons.
At The Dollar Tree, only manufacturer coupons are accepted. Printable coupons are allowed, but only two printed coupons, per day, per customer is allowed. No free product coupons are allowed. However, "buy one, get one free" coupons are accepted. A limit of four like coupons (four of the exact same ones) can be used per person, per day. For more information on their policies, 
please visit here
.
Remember inventory varies from store to store and is always changing. Let's see how fast you can save your first $10!